Hydraulic supply and services company RL Miller LLC has been providing hydraulic components and performance-boosting, custom hydraulic system solutions to some of the biggest industries in the biz for over 50 years, but the hydraulic supply company's online presence was losing pressure, fast. To give its digital marketing a push, it turned to the experts at WSI.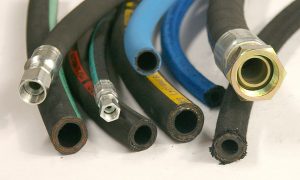 Beginning in 1959 in a small home office with the help of his wife, the adventure began when fluid power engineering genius Robert (Bob) Miller set out on his own. Rising to become industry leaders, the company now boasts not a small home office, but an entire hydraulic system design business, complete with fully-stocked warehouse and retail store, providing a trusted source for quality parts such as hydraulic hoses, hydraulic fittings and hydraulic filters, and unparalleled hydraulic system design experience and service.
From hand tools and heavy lifting systems to amusement park rides, mining machines, oil and gas, and even microbrewery equipment, RL Miller LLC has designed, repaired, and problem-solved it all to create safely operating, long-lived, high-performance systems with a unique approach that minimizes downtime and has customers coming back for more.
To get the online marketing performance back on track as quickly as they do their customers, RL Miller LLC turned to WSI, engaging them in an SEO campaign custom-designed to boost online visibility with 10 essential keywords linked to search success. The RL Miller LLC website also received a much-needed facelift, complete with a responsive design to ensure ease-of-use and compatibility with today's much-used mobile devices.
To further boost page rankings and site traffic, as well as to continue to engage existing clientele, the regular addition of informative blog posts to both the client's site and offsite blogging accounts including WordPress, Tumblr, Blogger, and Weebly offers further means of syndication and sharing.