WSI Digital Marketing has recently launched new SEO efforts for OEM Air Compressor located in Broadview, IL. OEM Air Compressor supplies Industrial Air Compressors, Parts, Filters, Pumps, Lubricants, Air Dryers, and everything else related to Air Compressor Equipment to the entire continental United States. The company offers hard to find replacement air compressor parts for all makes of compressors and offers the lowest prices and the best guarantee in the business. They also offer industrial air-end rebuilding services.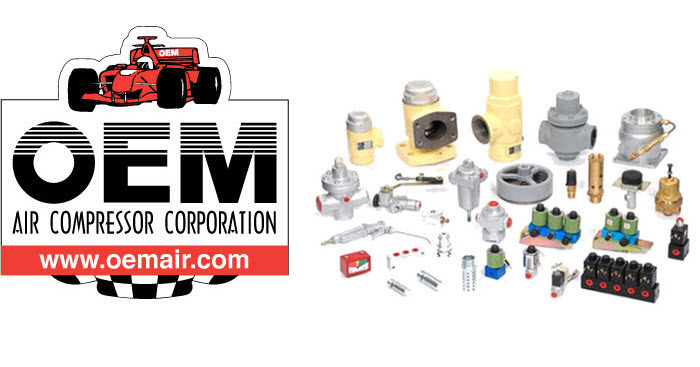 WSI, a global leader in digital marketing services, was engaged to assist OEM Air Compressor to improve the online visibility of their air compressor parts ecommerce store which allows companies to save thousands of dollars by repairing their compressors instead of replacing them. Companies can also ship their out of life air-ends to OEM, who rebuilds them to original specifications.
WSI uses advanced digital marketing strategies to assist clients to achieve their organizational goals online. As a global company assisting companies engaged in different industries, WSI brings experience and a knowledge base to more effectively serve clients in world, national and local markets.
OEM Air Compressor and WSI will start the processby insuring the compressor parts pages on their website are optimized for their market with the WSI's on-page optimization process which includes copy writing, SEO page level strategy and implementation, as well as new page and content creation. The on-page efforts alone should generate more organic searches to the site than ever before. Some of the specific pages that will be optimized are:
The next step in the national search optimization will be the off-page optimization. WSI will be expanding OEM Air Compressor's online presence online through an ongoing blogging effort. These high quality blog posts will be syndicated to Reddit, Tumblr, WordPress, Weebly, WIX, and Blogger and together these efforts are expected to drive them up in the search rankings.
This post originally appeared here: https://www.onlinewsimarketing.com/oem-air-compressor-selects-wsi-for-national-seo-project