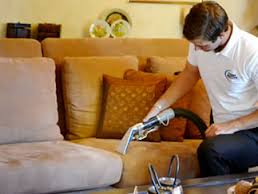 In Today´s modern world everyone knows the importance of having a solid digital media presence.  There are several strategies that need to be implemented, starting with a good website that is viewable on all devices prospects are searching and surfing on (PC, Smartphones, tablets). One of the most important strategies is SEO, which is done to position your services on search engines (Google, Yahoo, Bing).  Recently our Company, Clean Master in Guatemala hired Estrategia Digital WSI to apply their strategies and optimize our website to position our services and be able to attract more customers via digital sources, something very important to our future.
CLEANING SERVICES AND PLAGUE CONTROL
Clean Master has been in business for over 25 years with cleaning services (servicios de limpieza en Guatemala) and Fumigation Services in Guatemala (empresas de fumigacionen Guatemala), Cleaning Outsourcing for businesses (outsourcing de limpieza), furniture cleaning  (limpieza de alfombras Guatemala, floor Cleaning (limpieza de pisos guatemala) and plague Control (control de plagas en Guatemala).  Our dedication and good work have positioned our brand as the leader in the local market, but our digital strategy has lagged behind. This has become one of our main priorities knowing that as technology  evolves so are our potential customers that search for the  services we provide on search engines using their Computers, Tablet and mobile devices.
A VERY IMPORTANT DECISION
Doing a little homework on our digital situation we found that our services were not ranking on Google at all, this lead to our decision to search for a company to help with this important aspect. We hired Estrategia Digital WSI to provide their expertise on SEO and PPC for our most important services which are:
Servicios de limpieza Guatemala
Empresas de Fumigación Guatemala
Limpieza de muebles Guatemala
Limpieza de alfombras Guatemala
Limpieza de pisos Guatemala
Control de plagas Guatemala
We trust this new and important Digital Marketing strategy will provide benefits in the near future.  For more information on our services please visit www.cleanmaster.com.gt
This blog first appeared in https://www.estrategiadigitalwsi.com/clean-master-con-nuevos-servicios-seo/