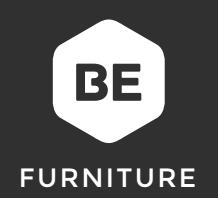 WSI has announced that it has recently partnered with Business Environments (BE) Furniture of Parsippany New Jersey to redesign their website, increase their web presence rankings and implement a digital brand marketing program for the organization. The new BE Furniture website can be viewed at be https://www.befurniture.com/.
BE Furniture is a leading national provider of office furniture and office interior design services. From trendy executive office designs to collaborative modern office furniture, BE Furniture can transform your modest office space into a modern state-of-the-art functional workspace . BE Furniture also is a GSA Advantage vendor, and a Small Business Administration (SBA) certified 8(a) vendor in the State of New York and the State of New Jersey, making office furniture procurement easy for government clients.
WSI Marketing Program For BE Furniture
WSI was engaged to do the web design and implementation, as well as provide all the copywriting and SEO operations for the new business initiative. WSI reviewed and did extensive background research on the office furniture industry as well as the current trends in modern office furniture and collaborative workspaces to come up with the visual concept of the new BE Furniture website.

As a result of Detailed Search Term analysis across the U.S., WSI created SEO optimized page content catering to the unique service offering of the BE Furniture brand. These include:
The marketing program that WSI has implemented for BE Furniture includes organic Search Engine Optimization, content marketing and Social Media advertising. WSI's SEO Program will also produce quality blog, graphic, social media and video content to syndicate on external web properties including Tumblr, WordPress, Weebly and Blogspot in addition to several other WSI proprietary content distribution platforms.
Call WSI for a Digital Branding Overview
For those looking to see what a truly personalized marketing solution looks like, why not give WSI a call today?
This Blog originally published at https://www.wsinetmarketing.com/wsi-marketing-national-office-design-firm/